Regular price
Sale price
Rs. 350.00
Unit price
per
Sale
Sold out
Indulge in the ultimate skin-nourishing experience with our solid lotion bar—a luxurious, all-natural bar
that deeply hydrates and pampers your skin.
Our luxurious lotion bars are formulated with a potent blend of natural butters and oils, designed to heal and soothe even the driest and most sensitive skin. Available scented or unscented, these are perfect for all ages and skin types. 
Each bar is carefully hand-poured and packed into aluminium tins and is completely free of any plastic packaging. What's more is that they travel easily and last much longer than their liquid counterparts. 
Use by applying to your skin in long strokes post a warm bath. 
Ingredients

UNSCENTED: Mango Butter, Jojoba Oil, Sweet Almond Oil, Beeswax, Vitamin E

LAVENDER & BLACK AMBER: Mango Butter, Jojoba Oil, Sweet Almond Oil, Beeswax, Vitamin E, Fragrance Oil.

Ingredient Benefits

Mango Butter:
Prevents itching and inflammation caused by dry skin. Creates a protective barrier on your skin while helping smoothen skin.

Jojoba Oil:
Jojoba oil closely mimics the skin's natural sebum, making it an excellent hydrating agent that helps balance and regulate oil production

Sweet Almond Oil:
known for its emollient qualities, sweet almond oil nourishes the skin and keeps the skin supple.
Usage Instructions

-Post shower, warm the bar between your hands or glide directly onto the skin using long strokes. Apply as much as required, a little goes a long way.
-Works very well for dry patches like elbows, knees, cracked heels and for eczema.
-Keep away from water and direct sunlight.
Storage Instructions

-Always store in a cool, dark place away from direct sunlight. Avoid keeping in a hot place at a window or in a car as the heat might soften the solid lotion.
-In warm climates your solid lotion bar might soften. If this happens, pop it into the fridge for about 20 minutes and thereafter store it in a cool, dark place away from sunlight.
Shelf Life

Best used before 12 months if stored in ideal conditions.
Important

This pricing is for one unit only of this particular product only.
For External use only. Please conduct a patch test on your skin before using. In case of irritation please discontinue use.
Due to the nature of our products, unfortunately, we do not offer any refunds or accept returns. If you are unsatisfied with a product, please feel free to mail us at hello@sat-suma.com with the problem you might be facing and we will try our best to resolve it.
We typically dispatch orders within 3-5 business days from the receipt of the order unless specified by us
Our products are handcrafted in small batches using natural, unrefined ingredients. Each batch of raw ingredients vary in scent, colour, consistency etc. This means that there might be a slight variation in the final product from batch to batch. This doesn't affect the efficacy of our products.
Packaging

Aluminium Tin, Biodegradable Label

End of Life

Aluminium Tin: Reuse or Recycle

Label: Compost
View full details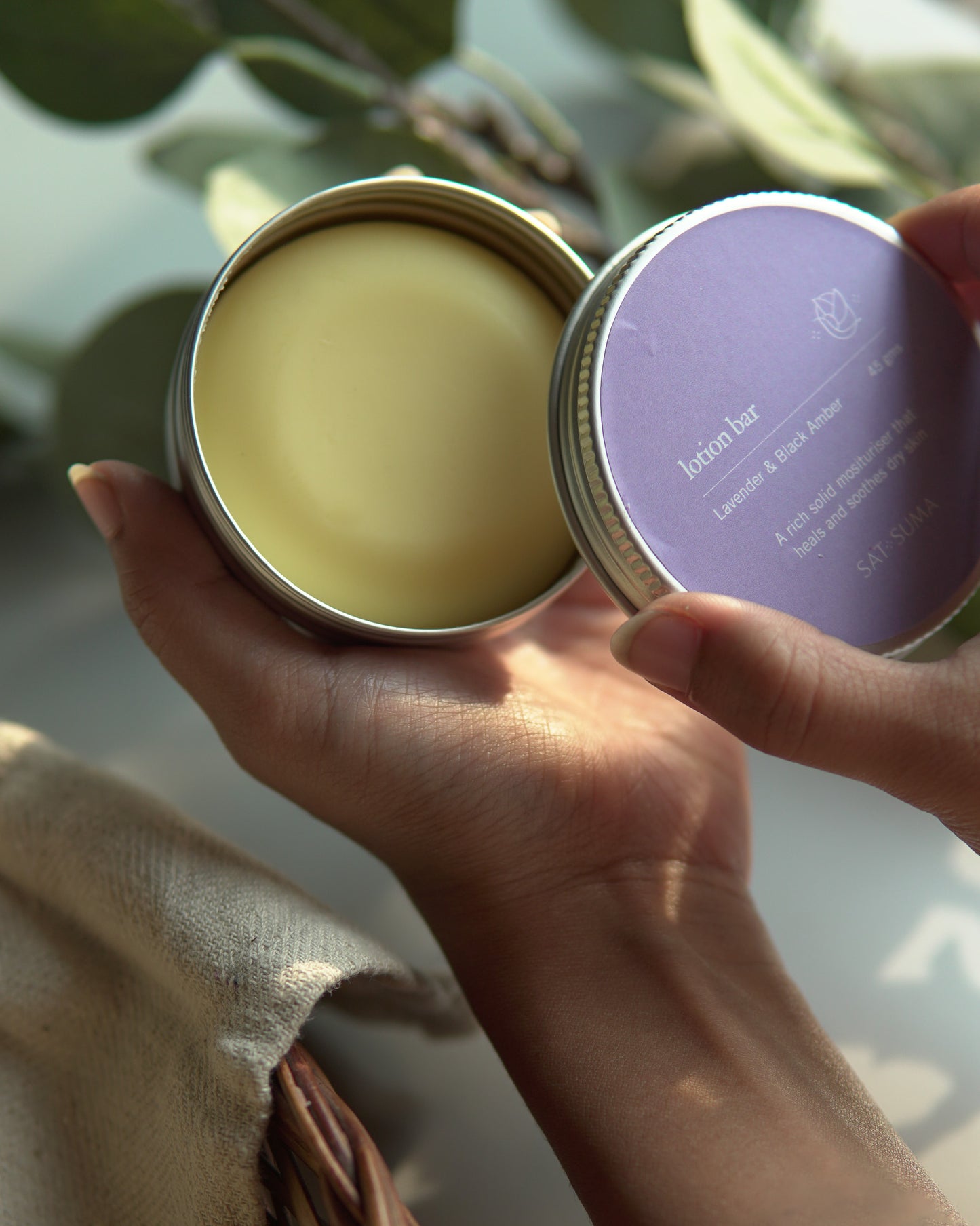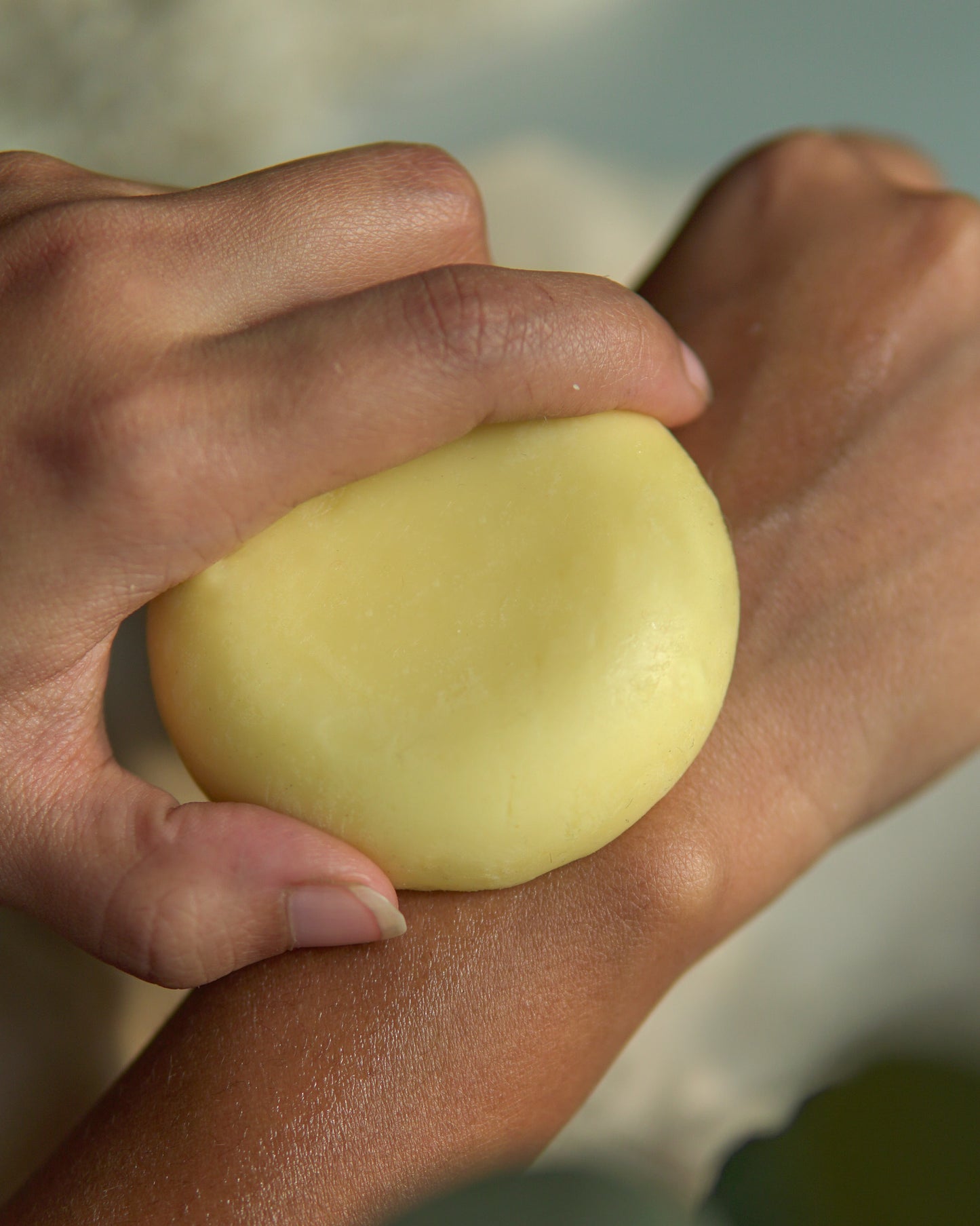 Formulated with love for the tenderest of skin.